Christos Anesti! Christ Is Risen!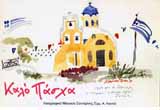 On April 20, 2014, Orthodox Christians and Christians around the world celebrate the Resurrection of Jesus Christ.
I'm New - What to Expect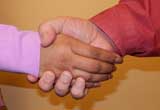 Welcome! We are a Greek Orthodox church community from all walks of life and ages located in San Francisco, Ca.
Sunday School Corner
March is a busy month for our Sunday School classes. Lent begins.It is a great time to bring your children and grandchildren to classes.
A New Book "Orthodoxy"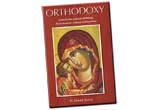 Orthodoxy, Catholicism without Additions, Protestantism without Subtractions is a new book by Father Dan Suciu.
Featured Articles
Greek Historical Society SF Bay Area…
I Will Walk Among You…
Icon as Communion…
Synaxis of Primates of Orthodox Autocephalous Churches Concludes…
Who's Online
We have 3 guests and no members online