I'm New - What to Expect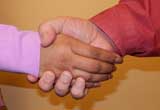 Welcome! We are a Greek Orthodox church community from all walks of life and ages located in San Francisco, Ca.
Sunday School Corner
The month of February starts with lessons on the Presentation of the Lord and continues with classic Bible stories and God's Love.
A New Book "Orthodoxy"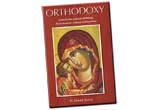 Orthodoxy, Catholicism without Additions, Protestantism without Subtractions is a new book by Father Dan Suciu.
I Will Walk Among You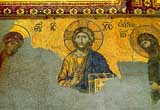 A few Sundays ago Presbytera Stella and I celebrated five years of serving at Annunciation Cathedral.
Featured Articles
Born Again, Born from Above…
Greek Historical Society SF Bay Area…
Icon as Communion…
Who's Online
We have 2 guests and no members online